Careers
Unlimited Growth Potential. Great Culture and Work-Life Balance.
Unlimited potential for growth
We are adding clients in the current industries we serve, expanding to new industries, and adding additional products / services! Find where your skillset and passions align, and we'll make a growth plan for you!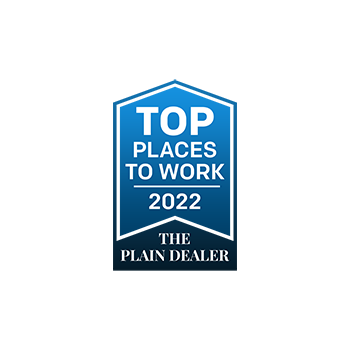 Ranked a top place to work in Cleveland
At National Strategic Group we pride ourselves on being an amazing place to work. Apply today and become a member of the NSG family.
Growth is the preeminent factor at National Strategic, and we know that starts with our team. Everyone at National Strategic Group focus on personal growth so we can better serve our clients. Because we know our clients need a strategic partner (not just a tactical vendor), we all deeply invest into their businesses, understand their strategies, and adjust our tools and tactics to product the best ROI for them to succeed.
We make sure everyone we work with – clients and employees – understand that growth is paramount. The individual strategies and products we serve our clients must have meaningful impacts on their goals and businesses. Everyone at NSG is a qualified expert, and we showcase our knowledge around topics that matter most to our clients and position ourselves as strategic partners for their growth.
Our clients are the best in their markets at helping others. From finding the right lenses to help a child see clearly and finally thrive in school to connecting someone struggling with addiction find a provider that sees them as a person and offers a treatment plan that keeps them safe, we help our clients provide services that change people's lives for the better.
Our culture is based on an unwavering passion for our clients. We all recognize that we're here to help each client succeed and we never settle. Any time we ask questions about a better way, this is met with encouragement because we celebrate innovation. Each member of the team has goals – monthly, quarterly, and annual – that frequently involve skill / knowledge development, client results, or innovation that moves themselves and the company forward.
MARKETING CLIENT STRATEGIST
Website Designer and Strategist
Digital Marketing Specialist
Our Office
Our space is designed to foster collaboration. Our open concept to promotes creativity, problem solving, and a supportive environment. Standing desks, couches, and quiet offices are available to accommodate all our employees' preferred working styles. No matter where you are in the office, someone is always close by to chat through a new idea, solve a sticky situation, or just chat about the newest innovation to help our clients.
Paid training and learning
Flexible work schedule
no hard start times or no weekends
Hybrid model with WFH options
Supportive, collaborative environment
Full Health Benefits Including Medical, Dental, and Vision
PTO that Increases with Your Tenure
Want to chat with our Recruiting Team?